"Bringing the experience of organizing and hosting the Olympic Games into diving operations and customer satisfaction"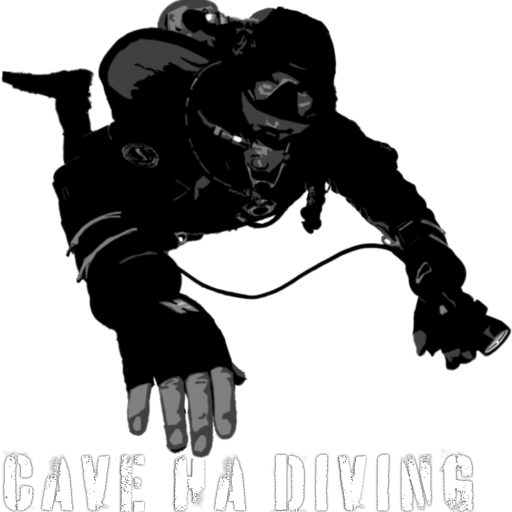 9 of 10 world's biggest underwater caves are here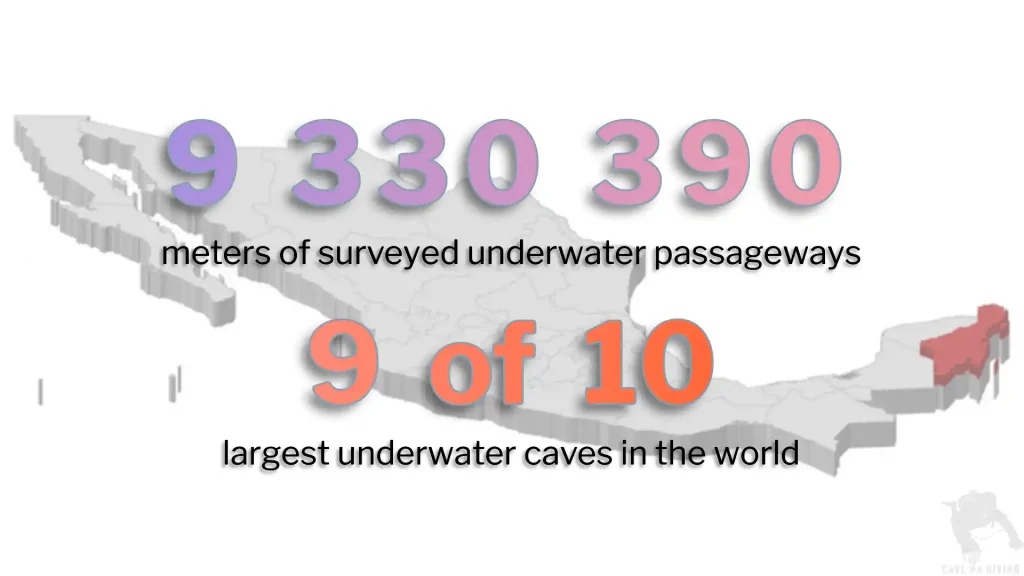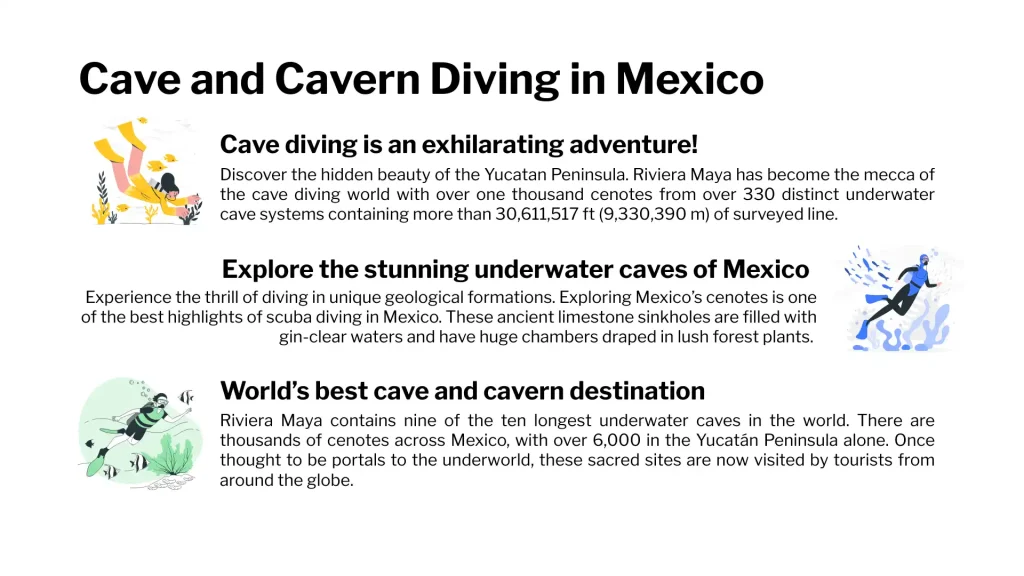 Why Cave Ha Diving?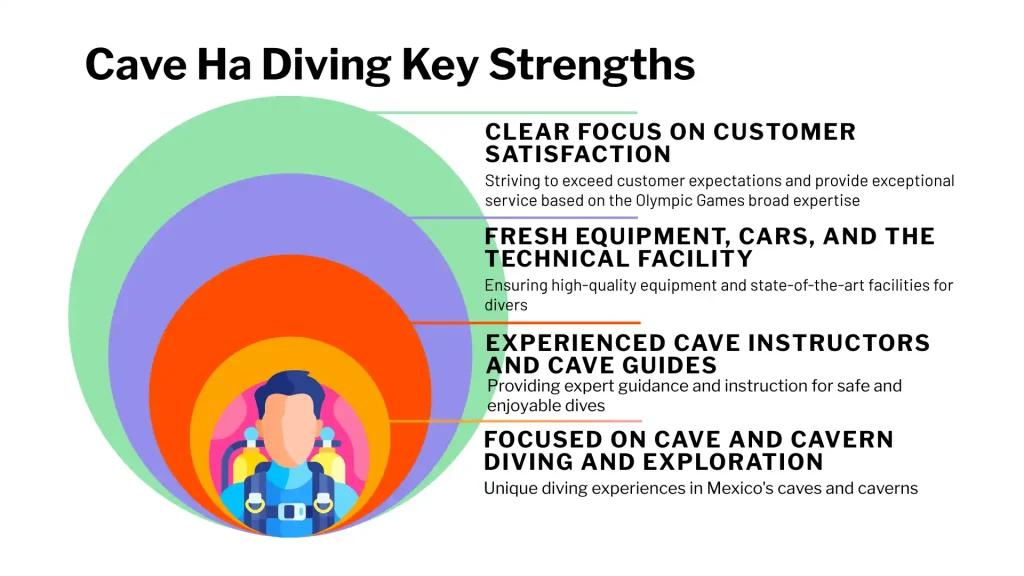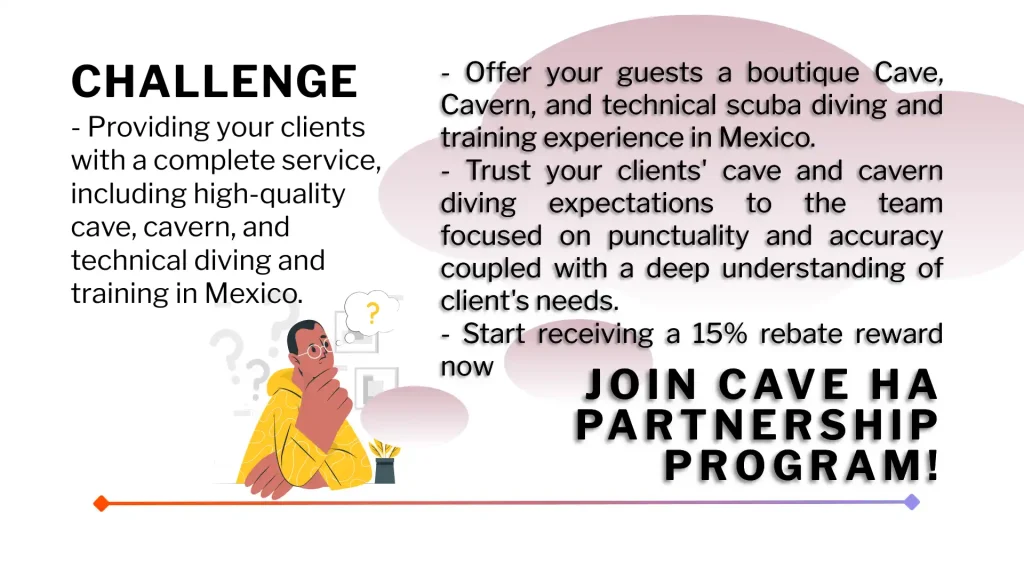 Turnkey dive trips
We specialize in arranging complete diving trips, including:
The full range of diving products and services
Recreational diving experience
---
Technical and Full Cave diving experience
---

Gases

---
Standard EAN32 mix;
Deco EAN50 and O2 100%;
Any Trimix mixes;
Tank rentals;
Sofnolime

Service

Maintenance and repair
---
Halcyon, Scubapro, SUEX, and APEX diving equipment;
Drysuit water leak testing and repair; zip, cuffs, and neck replacement

Shop

On-site essential dive shop
---
Halcyon, Santi, Fourth Element, DUI and SUEX equipment;
Diver essentials for recreational, technical and cave diving
---
Over the years, we have gained extensive experience working with tourist groups.
Would you be interested in knowing more about your group flight, crossing the border in Mexico, accommodation, and other local information? We'll gladly share our deep local knowledge with you.
We will provide your clients with everything they need to feel comfortable and safe during their unbelievable holidays at our friendly and welcoming resort in the heart of the Caribbean.
---
Become a Cave Ha Diving partner now
---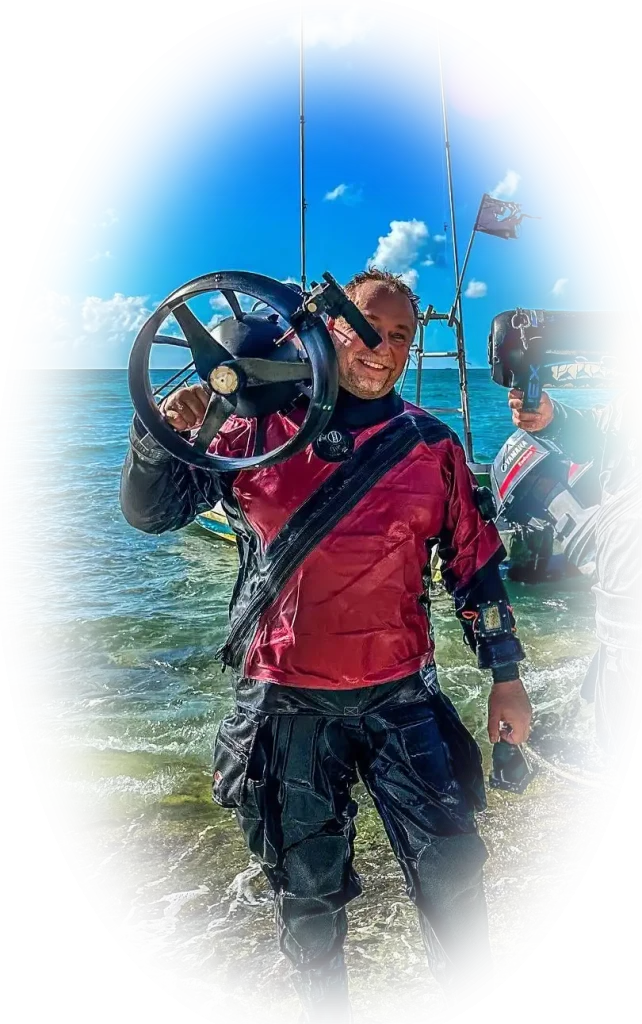 About Alexander
Cave Ha Diving Mexico founder and owner, IANTD/TDI/SDI Technical Cave and DPV Instructor, GUE Member, TDI ER/Trimix, mCCR Fathom, RYA Skipper
Before fully dedicating himself to the diving industry, Alexander served many years as Executive Vice-President for Technology, Broadcasting and Press Operations, Medical and Anti-Doping, Accreditation of the Olympic and Paralympic Games Organizing Committee; President of iTeco International Ltd, Chairman of Board iTeco LLC; Chairman of Expert Board of Bigitex consulting company (finance and IT technology); First Deputy of the Chairman of the Board of Banking Organisation "Inkakhran" and College Professor (Broadcasting and Information Technology).
Chevalier of the orders: Silver Olympic Order and National Order "For Merit to the Fatherland"
Back