Cave Ha Diving Mexico Dive Center is about 60 km from the Cancun International Airport in Playa del Carmen and Puerto Aventuras. You can enjoy the best cave, cavern, and ocean diving in Mexico and probably worldwide.
9 of 10 world's biggest underwater caves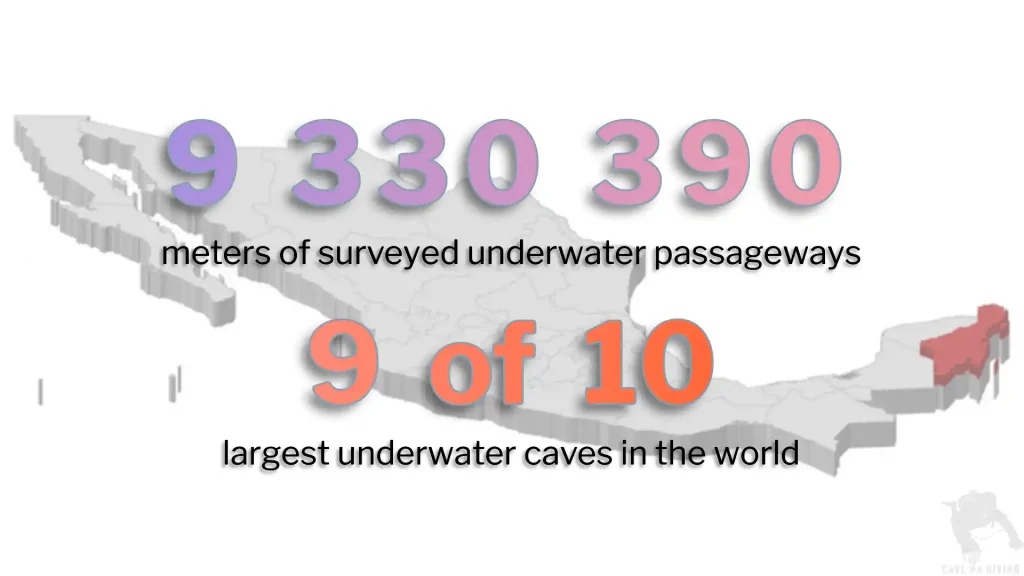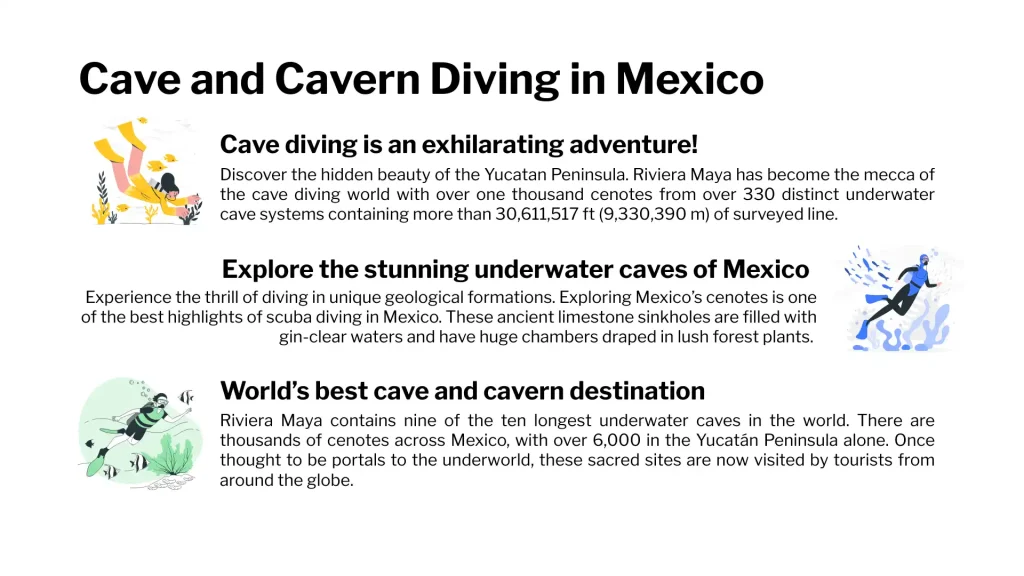 Why Cave Ha Diving?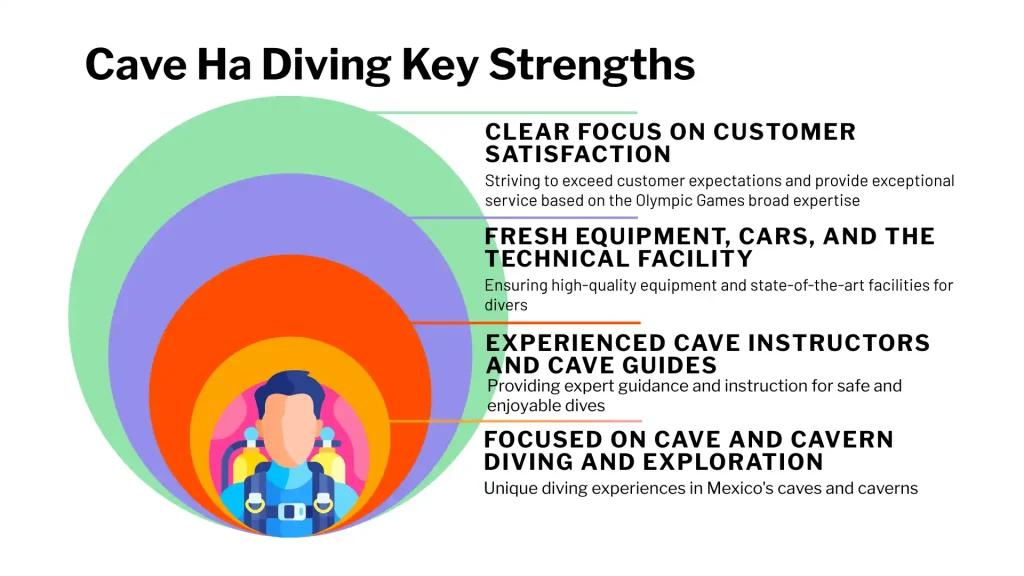 ---
We organize for you:
Daily diving in the best cenotes and reefs from the city of Playa del Carmen to the town of Tulum, both at the recreational, technical and cave levels;
Upon prior request, turnkey dive trips for groups of divers and their families;
Dive training from the beginning Open Water Diver course up to Technical and Full Cave diving.
Over the years, we have accumulated a lot of experience working with the guests of our resort town. Would you like to know more about your flight, Mexico border crossing, accommodation, safety, and other local information? We are happy to share our deep local knowledge with you.
Cave Ha Diving Mexico Dive Center in the heart of the River Maya in the Yucatan Peninsula offers the highest standards of excellence and a full range of diving services, from recreational to technical and cave diving.
We will provide you with everything you need to feel comfortable and safe during your dive vacation in our cozy and welcoming resort in the heart of the Caribbean.